Without a doubt, unforeseen circumstances in the past couple of years has taken a toll on our bodies.  I hear complaints about aches, pains, and just an "off" feeling that are new and bothersome.  These could be signs of inflammation caused by a number of factors.  Including foods that you eat.  But, instead of dwelling on what's going wrong.  Let's focus on how to reduce inflammation.  This article will address the best foods to fight inflammation.
What is Inflammation?
Types of Inflammation
Best Foods to Fight Inflammation
Lifestyle Tips to Fight Inflammation
Healthy eating paired with lifestyle habits can be very helpful to prevent and scale down inflammation to reduce damaging effects on the body.  Practice the following lifestyle tips to fight inflammation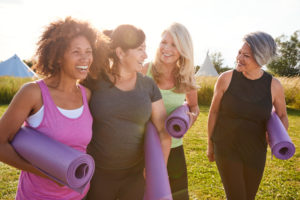 Physical activity – Aim for at least 150 minutes per week of moderate-intensity activity (hint – 20-30 minutes a day)
Get restful sleep – Aim for 7-9 hours of quality sleep to allow the body to heal and repair
Quit smoking
Limit Alcohol – No more then 1-2 drinks (12 ounce beer, 5 ounce wine, 1 ounce spirits)
Stress management – engage in relaxing activities such as deep breathing, meditation, yoga or tai chi
Keep up with your wellness and medical healthcare professionals – get annual labs, including inflammatory markers
Additional Support to Fight Inflammation
Get to know you call with Laura Cordero
When was the last time someone listened to you? Really listened and provided active feedback. The best way to see if we are a good fit is in a free introductory discovery session.