Head to Toe Check
Stop!  Take a pause.  Take a minute for a self check.  What is your body telling you?  Do you have brain fog?  What are your joints saying?  What do your lungs say walking up steps?  Does your heart race with simple activity? How is your strength for daily tasks?  If any of your answers include fatigue, tired, sluggish, sore, short of breath or weak, then it's time to get active – it's easier than you think!
What the Experts Recommend
The American Heart Association are among researchers who recommend 150 minutes (2.5 hours) a week of heart-pumping activity for adults.   It is recommended to have a combination of aerobic and strength training activity.  Aerobic activity includes activity that increases the heart rate such as:
Walk 2 miles within 30 minutes
Light jogging for 20 minutes
Cycling, moderate speed for 30-40 minutes
Gardening for 30-40 minutes
Pushing a stroller 1 1/2 miles in 30 minutes
Dancing for 30 minutes
Water aerobics for 30 minutes
Jumping rope for 15 minutes
Strength training or anaerobic activities can improve:
Muscular strength
Increases metabolism which burns calories more efficiently
Aides in bone health
Improves balance and mobility
Improves posture
Science has shown that inactivity could increase the risks of heart disease, hypertension (HTN), type 2 Diabetes, colon and lung cancers.  Not to mention brain fog caused by stress.  Or, body fatigue with basic movements.  Inactivity could increase joint pain and inflammation.
Get Active – Feel Fit and Fabulous!
There are so many wins in to getting active.  Not only will it improve energy, activity can:
Improve brain fog, memory and attention span
Reduces waist circumference, improving how clothes fit
Decreases symptoms of depression and anxiety
Reduces inflammation
Improves bone density
Better sleep
Focus on your well being, not the scale
Get Active –  Starts with You
Activity is what you want to do, just do it!   It's easier than you think.  It starts with a healthy attitude.  Start off:
Set realistic goals – Don't run a marathon if you can't run a mile
Be Patient – Allow the body time to adjust to new motions
Track progress – Try Fitbit, apple health, google health, myfitnesspal.com, to name a few
Ready, Set, GO – start with 15-20 minutes a day and increase 10 minutes each week
Working from Home – Use the Space you Have
There are many large and small fitness centers.  Whether you're interested in multi-purpose fitness centers.  Or a specialized fitness studios, such as yoga, cycling, kick boxing and more.  Do a search of local fitness centers near me.  If limitations don't allow you to get to a fitness center, use the space you have.  All you need is your body.   Try the 60 second plank challenge.   And try these 30 at-home exercises.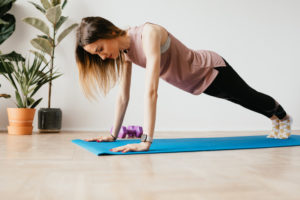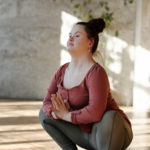 Get Active – It's Easier Than You Think!
There are so many possibilities to jumpstart activity.   Struggling for ideas?  contact me to discuss your goals.  You don't have to be an athlete to feel fit and fabulous!  It's easier than you think